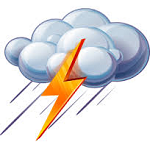 As summer approaches and thunderstorms happen more frequently PUCO has offered some tips to prepare yourself for a power outage. Click below for the information.
PUCO offers tips to prepare for a power outage
With summer approaching, the Public Utilities Commission of Ohio (PUCO) is reminding consumers of important outage preparation information.