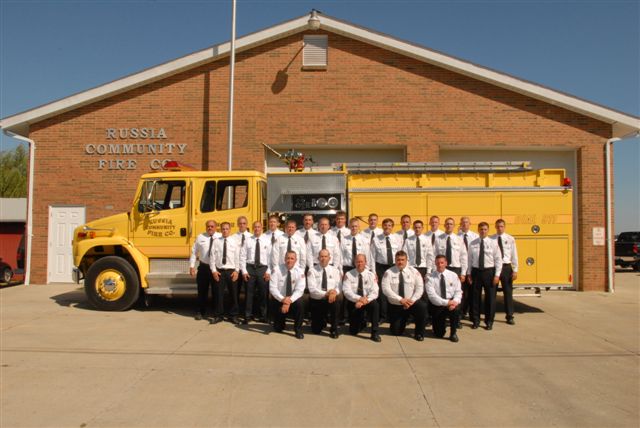 Russia Fire Department
The Russia Community Fire Company is a private company made up of 26 volunteer members, including 11 first responders.
The village enjoys a Class 5 ISO rating due to the villages water system and the updated training and equipment provided by the fire department.
The department is headed  by Chief Mark Shappie.

EMS Services
The Village of Russia is serviced by the Versailles Village Life Squad for EMS services.