Welcome New Business
The community of Russia Ohio would like to welcome any potential new businesses into the village.
The Village of Russia is home to members of a community that prides itself on a strong work ethic and a desire to give back to the community in which they live. Nearly all of the industry in the village was built from the ground up by village residents who take pride in their homes, school and the facilities provided by their local government.
The village offers all the necessary amenities for living, working and building a business within the community including a full complement of utility and public safety services and willingness by village government to provide the best assistance possible.
We encourage you to explore the possibilities of living and investing in our community.  To view potential site locations within the village, please click here.
To learn more about Shelby County Ohio, please view the Discover Shelby County magazine here.
Village Statistics
The Village of Russia is in the Midwestern part of Ohio in Shelby County, it is 17 miles from Sidney, the County Seat. The Village is home to 654 residents (2014 census), approx. 245 houses with 54 rental properties, 14 commercial businesses and 7 industrial businesses. Russia is also home to the St. Remy Catholic Church.
Conveniently located, we are:
17 miles from I-75 in Sidney
18 miles from I-75 in Troy
14 miles from I-75 in Piqua
38 miles from Dayton
78 miles from Cincinnati
126 miles from Toledo
82 miles from Fort Wayne Indiana
18 miles from Greenville
32 miles from The Dayton International Airport
Utility Information
The Village of Russia Public Water System (PWS) was established in March of 2009. The Village receives its drinking water from 2- seventy gallon per minute (gpm) wells located on the Northwest side of the Village. The water is then treated at our water treatment plant at 200 North Liberty St.
The Village also operates its own wastewater treatment plant (WWTP) it is located at 551 East Main St. The WWTP consists of 4 facultative lagoons that provide for a quality effluent which is discharged into Nine Mile Creek.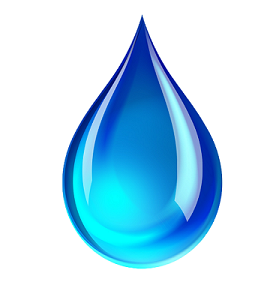 Emergency Services
The Russia Community Fire Company provides the fire protection in the Village and will also respond on Emergency Medical calls, as first responders.  The Versailles Rescue Squad provides the EMS coverage in the Village.
The Village of Russia contracts police protection from the Shelby County Sheriff's Office.
Health Services
The closest hospitals are Wilson Health in Sidney, Ohio, Wayne Healthcare in Greenville, Ohio, and Upper Valley Medical Center (UVMC) in Troy, Ohio.